Due to the COVID-19 outbreak we are currently not gathering in person, but you can join us on Zoom or YouTube! 
On the 3rd Sunday of each month we don't have our GRACE or ALIVE services but instead have one "I Can" service at 10am in the Fellowship Hall- or sometimes outside! This is a service that borrows from both worship styles (and others!) and gets the whole PVLC family together once a month. We call it "I Can" because we bring CANned foods and personal hygiene items as part of our offering to donate to Crooked Creek Food Pantry. All are welcome to this service, and children are invited to worship with their caretakers or color and play in the children's area. And, our building is completely accessible for folks of all abilities.
You CAN worship God here and help your community!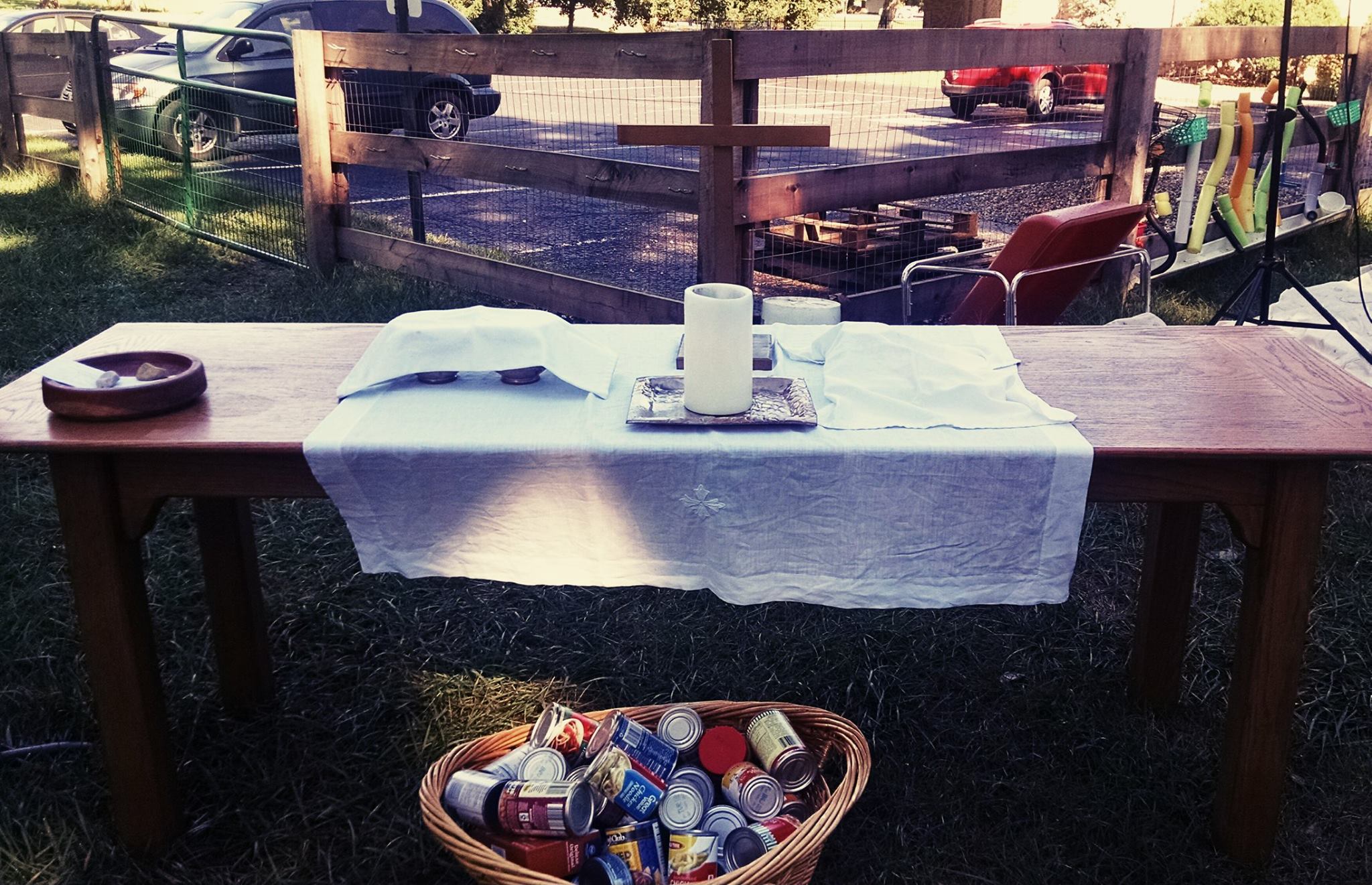 ---
HOLY COMMUNION
We believe that when we celebrate Holy Communion each week Christ is truly present with us through the bread, wine, words, and community in a mysterious way that is wonderfully beyond our ability to understand. We receive forgiveness for our sins and are united with the whole Church across all space and time in this Sacrament. Holy Communion is the pinnacle of worship, God's very presence coming to us. Because of this, we celebrate Holy Communion at every worship service. And, because it is Christ's table, all are welcome to eat!